ANNUAL REPORT 2020
Despite the many challenges, we would like to share the highlights of our year. Click here.
OUR BLACK LIVES MATTER STATEMENT

We, the Board of Youth2– Youth Helping Youth, mourn the loss of George Floyd and the sanctioned license to use violence that murdered him. We share our deepest sympathy with his family, friends, and the global community that witnessed this injustice.
We stand opposed and we reject institutionalized violence and systemic inequities. We are committed to act in ways to lessen the systemic racism that has caused centuries of death, exploitation, poverty and layers of losses in all communities of color (African-American, Asian-American, Latin-American and Indigenous-American). We believe that Black Lives Matter. We welcome the current conversation about institutional change spearheaded by the loss of George Floyd.
As a group focusing on teaching philanthropy to youth we are committed to thoroughly examining the ways that we help other people and we want to make sure that the projects that we fund do not promote more avenues of systemic racism. We want to pay attention to helping others in ways that they want to be helped and in ways that do help both in the short and in the long run. We aim to ensure that the projects we fund promote equity and justice.
We believe in the importance of education- making the invisible visible, learning about how our economy has been built upon racism, and educating ourselves about our own racist beliefs.
We believe in the importance of peaceful demonstration and speaking truth to power.
We value justice, equity and safety for all members of our society.
We believe in the power and the voice of youth.
On behalf of the Advisory Board of Youth2– Youth Helping Youth
Jon & Olivia Brayton, Katelyn Brunet, Cindy Choy, Rayvon Cowan, Amalia & Andre Culpepper-Wehr, Ella Daley, Jean Fei, Maggie Fronk, Jonathan Greene, Eliza Krackeler, Beverly Lazar-Davis, Eva Nagel, Jennifer Ogrodowski, Mira Van Patten, Olivia Venditti.
---
LESSENING SYSTEMIC RACISM
Youth2– Youth Helping Youth took action by contributing to the following causes:
C.O.C.O.A.- Children of our Community Open to Achievement– an after school enrichment program for at risk youth from Hamilton Hill and Vale Districts of Schenectady County. It is a mentorship and tutoring program that connects Union College students with underserved youth. Tele-tutoring and local meals provided by restaurants are provided in response to the educational inequities and due to COVID19.
https://cocoahouseunion.wixsite.com/home?fbclid=IwAR0hTE56DUULymThlN_m9ZQK-vU8Qn3ATtRpMvGpIX_w0PQYycuAmZhF5hQ
The Okra Project– The Okra Project is an American grassroots mutual aid collective that provides support to Black trans, non-binary, and gender-nonconforming people. The organization is based in New York City and was founded by Ianne Fields Stewart. The organization helps to lessen food insecurity and provides culinary training.
https://www.theokraproject.com/
https://twitter.com/TheOkraProject
---
CALL TO ACTION- YOUTH2 OFFERING GRANT MONEY AND GUIDANCE

Article written by Amalia Culpepper-Wehr and Eliza Krackeler
Youth2– Youth Helping Youth is a Field of Interest Fund that was created to support and inspire young people in Saratoga County to raise awareness and act on local and global issues that matter to them. Youth2 provides financial support to help passionate youth turn their ideas into realities. This summer, Youth2 hopes to aid kids in the region by continuing our grant program and providing opportunities for youth to help their communities.
Youth in the area may apply for a $500 grant to fund their community service projects. In this time, we are particularly welcoming grant projects that focus on the four main issues that have converged in this difficult time. Projects that seek to lessen the effect of the pandemic, support families in economic crisis, fight systemic racism, and promote environmental action are top priorities in the current moment. If these sound like causes that you or youth you know are interested in, take a look at www.youthsquared.org or call, 518-281-9130, to learn more about this organization and apply for a grant.
Of course, there are many other ways for youth to get involved in the area, and Youth2 encourages kids to participate in other volunteer activities, such as volunteering with the Franklin Community Center to aid families against food insecurity by providing nonperishable food, or donating masks and hand sanitizers. Youth in the area are encouraged to help local organizations, such as collecting donations for Wellspring, creating Cheer Boxes for senior citizens (check with EOC for important items for our elders) through the food delivery system of EOC, help provide more Internet access and equity and helping with the weekly SNACpack Program filling backpacks for kids without food (gro.margorpkcapcansnull@ofni).
If you would like to do something important for your local or world community apply for a grant. Learn about our past grants, and fill out a form of your own to begin making difference in your community. Take this quarantine and transform it into the service project of your dreams!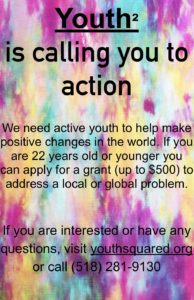 ---
2020 COMMUNITY SERVICE AWARD WINNERS
We are pleased to announce the 2020 awards of the "2020 Community Service Incentive Award". This $500 award is given by Youth2– Youth Helping Youth to only two deserving seniors who have shown exemplary community service during their four years of high school. The award winners were chosen from five local High Schools- Ballston Spa High School, Schuylerville High School, Saratoga Springs High School, The Waldorf School of Saratoga and Saratoga Central Catholic High School.
Morgan Miller, a graduate from Ballston Spa High School, learned many leadership skills gained from volunteer experiences over her high school career. She has received great satisfaction in giving back to her community through her work with young people, building their physical, social, emotional and cognitive skills. When faced with a personal struggle with her aunt's cancer diagnosis, she was creatively able to raise awareness, increase action, and involve other youth in her social action effort, "Kicks Against Cancer Penalty Shootout". Morgan is beginning her college journey at Nazareth College in the Nursing Program.
Trinity Hogben, is an extraordinary Saratoga Springs High School graduate building extraordinary relationships. Through the program of Best Buddies, she built a friendship and a mutual relationship with Megan, helping her overcome disabilities, while increasing meaningful experiences in both of their lives. She gained many leadership skills as President of Best Buddies; working to fund raise; attending the annual conference; working with international partners; and working steadfastly with Special Olympics. Trinity and Megan together have advanced the "Inclusion Revolution". Trinity has lived the message, "people are people, no matter their disabilities and should not be defined by their abilities alone." Trinity is beginning her college career at Siena College. She is interested in the business of non-profits and may just end up working with the Inclusion Revolution as a career choice!
We wish both Morgan and Trinity well on their college journey in this very complicated world.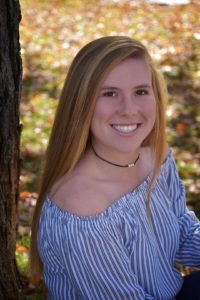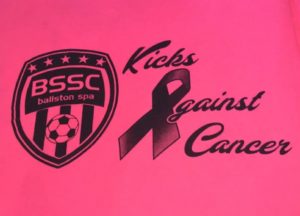 ---
SARATOGA SPRINGS BLACK LIVES MATTER RALLY

We can have our voices and presence be known to end systemic racism by attending rallies. Thank you to everyone who came out to support the Saratoga March Against Racist and Police Brutality on Sunday- Ciara, Rayvon, Mimi, Eliza, Gail and Ralph, Lezlie, Art and Julie, Katie and perhaps more of you that we didn't see. It was so hopeful to see 1000 people gather in our community for humanity, for equity, for justice for ALL.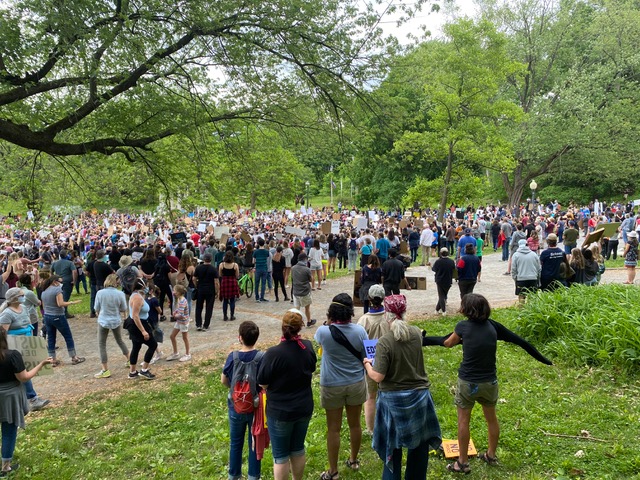 ---
YOUTH2 'S Graduation Day Celebration for Amalia and Mimi

Wednesday, June 3rd was a very special day as we celebrated the graduations of Amalia and Mimi. All of us participating were struck by how these simple gestures of kindness and friendship in the midst of the pandemic and systemic racism are so important. Met with tears and gratitude both graduates were surprised by our musical (a big thank you to our musicians, Jonathan and Peter) car parade, the good secret work of their mothers and the cards, treats and gifts we all thoughtfully put together. Due to the high winds at Mimi's we couldn't get a good car shot that also had her name on it! It truly means something to be showered in thoughtfulness. Thank you to everyone!


---
SUPPORTING OUR NEIGHBORS AND LESSENING FOOD INSECURITY

The Board of Youth2 made a decision early in the COVID19 pandemic to donate $5000 to the Franklin Community Center enabling them to increase their food purchases to feed our community. Written in their recent newsletter, "No one has been left behind during these uncertain times thanks to a community that has risen up to support us each day. Yes, we are seeing a huge increase in the number of people utilizing our food pantry, but the volume of donations we are receiving has matched it".
MAKING MASKS: Many people throughout the community have come together to make masks. A special shout out to Ellie and the MoonCatcher Project- as of May 14 th MoonCatcher volunteers have made and deliveredover 16,000 masks. www.mooncatcher.org
Volunteers are still needed to sew masks.
A special shout out to Lezlie Dana (moc.liamgnull@anadeilzel) for beginning the project, "Stitching Face Masks for Saratoga"- Lezlie has made 6 dozen masks for Saratoga Hospital, and sent 4 dozen to Buffalo VA Hospital. She has made an additional 50 personal masks for our community.

---
We are a Field of Interest fund formed under the guidance of the Community Foundation for the Greater Capital Region. Youth2 has been created to engage young people to think about issues that they care about and to create volunteer or social action projects for youth and by youth. Youth2 is committed to giving financial and thoughtful organizational support to help interested young people turn their ideas into realities.
Do you want to design your own volunteer project?
Do you want to be able to make a difference in the lives of youth in your own community or in the world?
Do you want to reach more people, but need matching funds to begin?
Did you ever wonder about how to get your project started?
---
Youth2-Youth Helping Youth Community Service Incentive Award 2020
Community Service Incentive Awards will be awarded to two deserving seniors who have shown exemplary community service during their four years of high school from Saratoga Springs High School, The Waldorf School of Saratoga, Saratoga Central Catholic High School, Ballston Spa High School and Schuylerville High School. The award will be $500 to each winner. The Youth2 Advisory Board will review applications and select the two winners. The due date for applications is Monday, March 2, 2020 by 5:00 pm. Click here for application.
---
YouthSquared Participates in "March for our Lives" on March 2018

---
Youth2 can help you! How can you get involved?
Tell a friend about us
Attend and support another person's social action project
Invite a Youth2 Advisory Council member to come and speak to your group or Organization
Give part of your babysitting money, or part of your birthday gifts as a Donation to Youth2
Tell your club leader about us
Get involved in a volunteer job by looking through the Book of Good Deeds, our collection of volunteer opportunities for youth
Add your organization to the Book of Good Deeds
Help out with events.
Apply for a Grant Now!