February 2022- Wellspring Children's Waiting Room- $250 Grant Award.
Supporting the environment to lessen anxiety, YouthSquared donated money for fidget toys.
January 2022- Ndakina Education Center- Aben-aki Language School-$500 Grant Award.
After our virtual program, "And Who Walked This Ground?" about the native people who lived and worked in the area of Congress Park and its surrounds, we wanted to support the native language teaching in our community.
November 2021 – "All Hands & Hearts"- $500 Grant Award 
The Scott Cook Benefit Concert- "Songs for Social Action", led by Zuzu Booth and Kenzie Hamelin, brought in proceeds that were earmarked for "All Hands & Hearts"(https://www.allhandsandhearts.org/our-programs/)– a non-profit organization designed to effectively and efficiently acknowledge the immediate and long-term needs of people impacted by disasters. They are currently working on Hurricane Ida Relief, California Wildfires, Australia Fires, Hurricane Dorian Relief, Peru and Mexico Earthquake Relief, the Guatemala Hurricane Relief, and the Michigan Flood.
January 2021 – "ConnectionKits"- $500 Grant Award
Olivia Venditti, Youth Grant Assistant with Katelyn Brunet, Clinician from the Saratoga County Mental Health Center. These kits will be distributed to youth and family populations to increase family connectedness, introduce fun into family routine, support positive parenting efforts, increase skill building, improve confidence, increase positive self-care and reduce anxiety.
November 2020- MLK Saratoga- $50 Grant Award
To promote education equity:
September 2020- We donated $500 to the Back to School with Wellspring, bringing education equity to 10 youth needing educational supplies.
July 2020- Jake's Help From Heaven- $100 Grant Award.
In honor of a youth who died who was a friend of YouthSquared.
To help lessen racial injustice:
June 2020-We worked on writing a Black Lives Matter statement from the Advisory Board. Then we promptly researched regional efforts for racial justice and donated $1000 to Cocoa House, Inc. in Schenectady, NY and $1000 to the Arts Business Collaborative, Inc. for the Okra Project, New York City. A group of us participated in the Saratoga March Against Racism and Police Brutality in Congress Park.
To lessen food insecurity:
March 2020-Immediately after the pandemic began, Youth2 looked to our community and assisted with food security by donating $5000 to the Franklin Community Center who was a major actor in distributing food to families locally.
April 2019- Positive Decay.
Funds were given to institute a Vermicompost system at Camp Little Notch bettering our Earth while providing environmental action and education about this process to campers, staff and other visitors.
Dec 2018- The Impact of Plastics in the Caribbean and Atlantic Coastal Island Eco-Systems.
Funds were provided for equipment costs to film the impact of plastics in our oceans and for presentations to increase social awareness.  Look for 12 minute film "Plastic Ocean/Short Documentary" on YouTube https://youtu.be/dB4CTtlX4  is produced by Suzanne More-Straton and Canyon Duncan.
Sept 2018- The Ben Osborn Book Station.
Funds were provided for the building of a reading area at the Moreau Recreational Park.  
May 2018- Teacher Training for Women in Kabul, Afghanistan.
A 3-month program that will provide training for young women from rural communities around Kabul to become educators, with the goal of having them return to their homes to teach.  The money raised will cover the full attendance and participation ( transportation, lodging, educational materials) for a group of up to 50 women.
April 2018- Drilling for Hope, Northern Ethiopia.
A grant given to buy goats and chickens for milk and eggs for youth and families in a drought-ridden village.
January 2018- Shelter Bags and Walk for Water for Survivors of Hurricane Maria in Puerto Rico
100 Shelter Bags were sent to Puerto Rico for youth and $900 was sent to the Save the Children Hurricane Maria Water Fund.
June 2017-  Hands and Paws- "Comfort Bags"–
Hands and Paws, a not for profit agency to help children and animals coming into Foster Care in Saratoga, Albany, Schenectady and Rensselaer counties. The children will receive a comfort bag upon removal from their home.  Hands and Paws realizes that kids need something of their own to hold onto and the $500 award from Youth2 will go to help buy items that are needed and that have not been donated- toiletries, hygiene products, blankets, craft items, books, stuffed animals.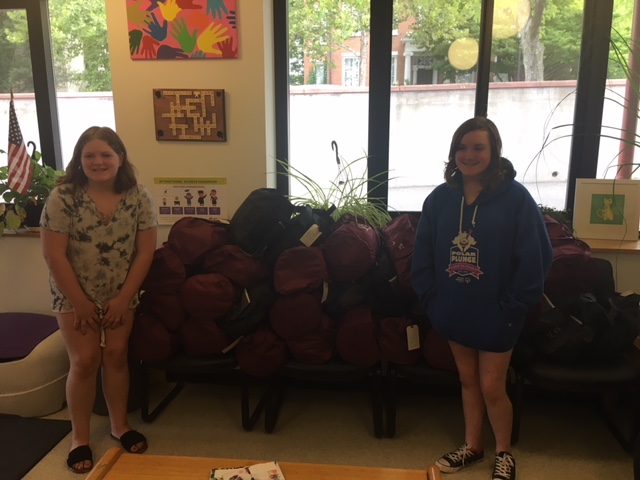 Featured Grant Recipient: Voices For Unity presented by Amnesty International
Join Amnesty International in advocating for a more inclusive community at the Saratoga Springs High School auditorium on Thursday February 16, 2017 at 6:00 P.M. The panel will feature speakers on LGBTQ rights, Refugee rights and Immigrant rights.
March 2017- Faces Uganda- Water, Pigs, School Supplies and Soccer Balls.
The $500 grant given to Faces Uganda went to help "Drilling for Hope" dig the well for clean water in southern Uganda, bring clean water cans to the people, distribute pigs to families for food and for business assistance and to bring school supplies and soccer balls to youth.  The grant recipient went on this humanitarian trip to complete the above work.
January 2017- Amnesty International – Voices for Unity
A panel with speakers about White Supremacy, a Congo Refugee and a Hispanic Immigrant.
Think About Changes You Want To Make!